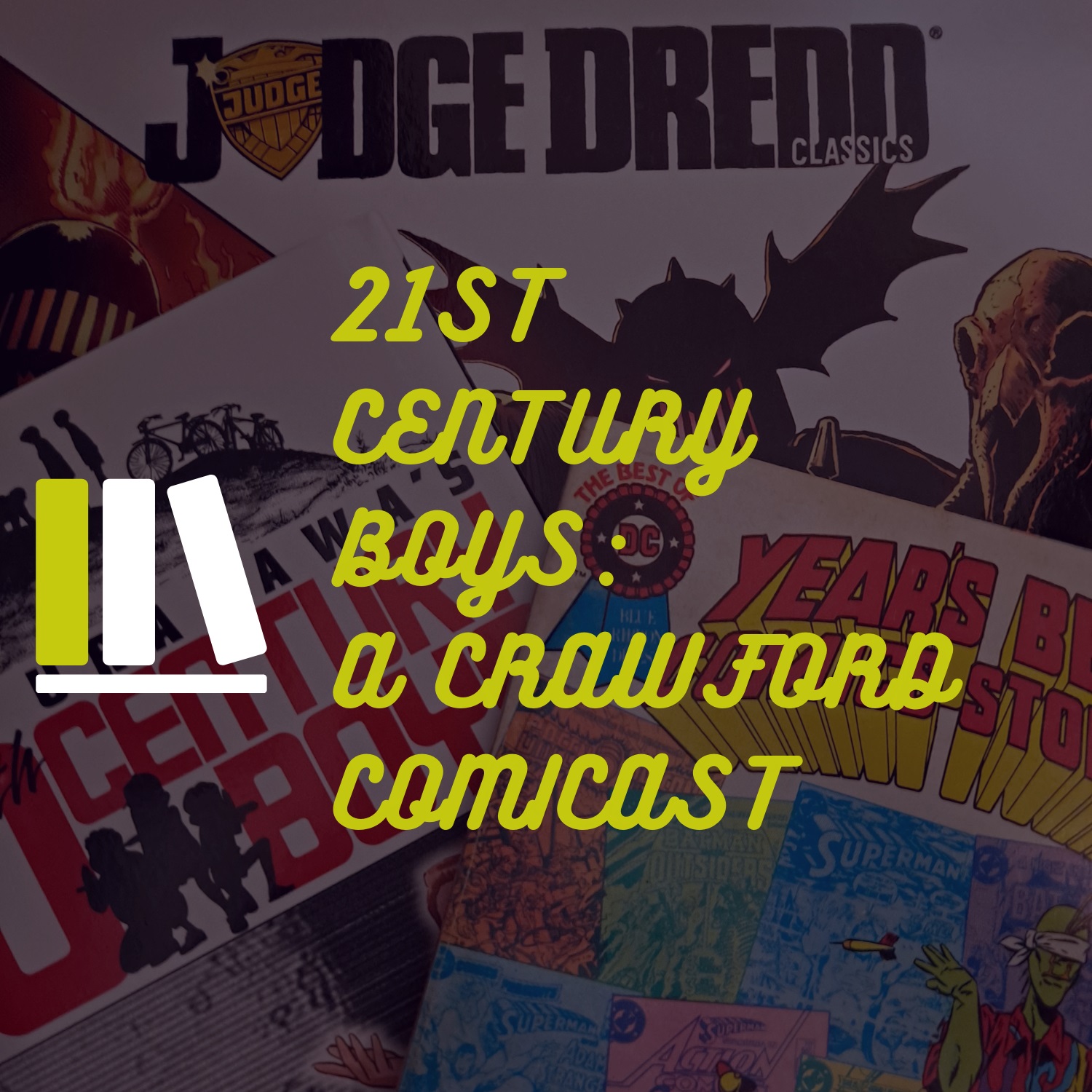 Jack and Joe talk about their most recent reads!
Batman Arkham: Killer Croc 
Batman Arkham: Black Mask 
Batman Arkham: Hugo Strange 
DC: League of Super-Pets: The Great Mxy-Up (FCBD) 
Watchmen 
Dark Crisis #0 (FCBD) 
Flashpoint Beyond 
Flash Foward 
Dark Days: The Road to Metal 
Kingdom Come #1 -  #4
Dark Nights: Metal 
Batman Vs. Superman: The Greatest Battles 
Batman Incorporated 
V For Vendetta 
Strange Academy: First Class
Dark Nights Metal: Dark Knights Rising 
Dark Nights Metal: The Resistance 
Dark Nights: Death Metal 
Dark Nights Death Metal: The Darkest Knight 
Batman: White Knight Presents Harley Quinn
Dark Nights Death Metal: Multiverse Who Laughs 
Dark Nights Death Metal: War of the Multiverse 
Grifter: Most Wanted 
Green Lantern - New Guardians: The Ring Bearer 
All-Star Superman
Harley Quinn: Breaking Glass 
Blue Beetle (2006) 
Blue Beetle (2011) 
Shazam! The Monsters of Evil 
Essential: Captain America Vol. 6
The Trials of Shazam 
Batman and Harley Quinn 
Joker 
Doctor Fate (2015) 
Cable and the New Mutants
Nightwing: Leaping Into the Light 
Justice League (2018)
Thanks for Listening!!
@21stCenBoys @In_Garlic @IowasJoe